FAQ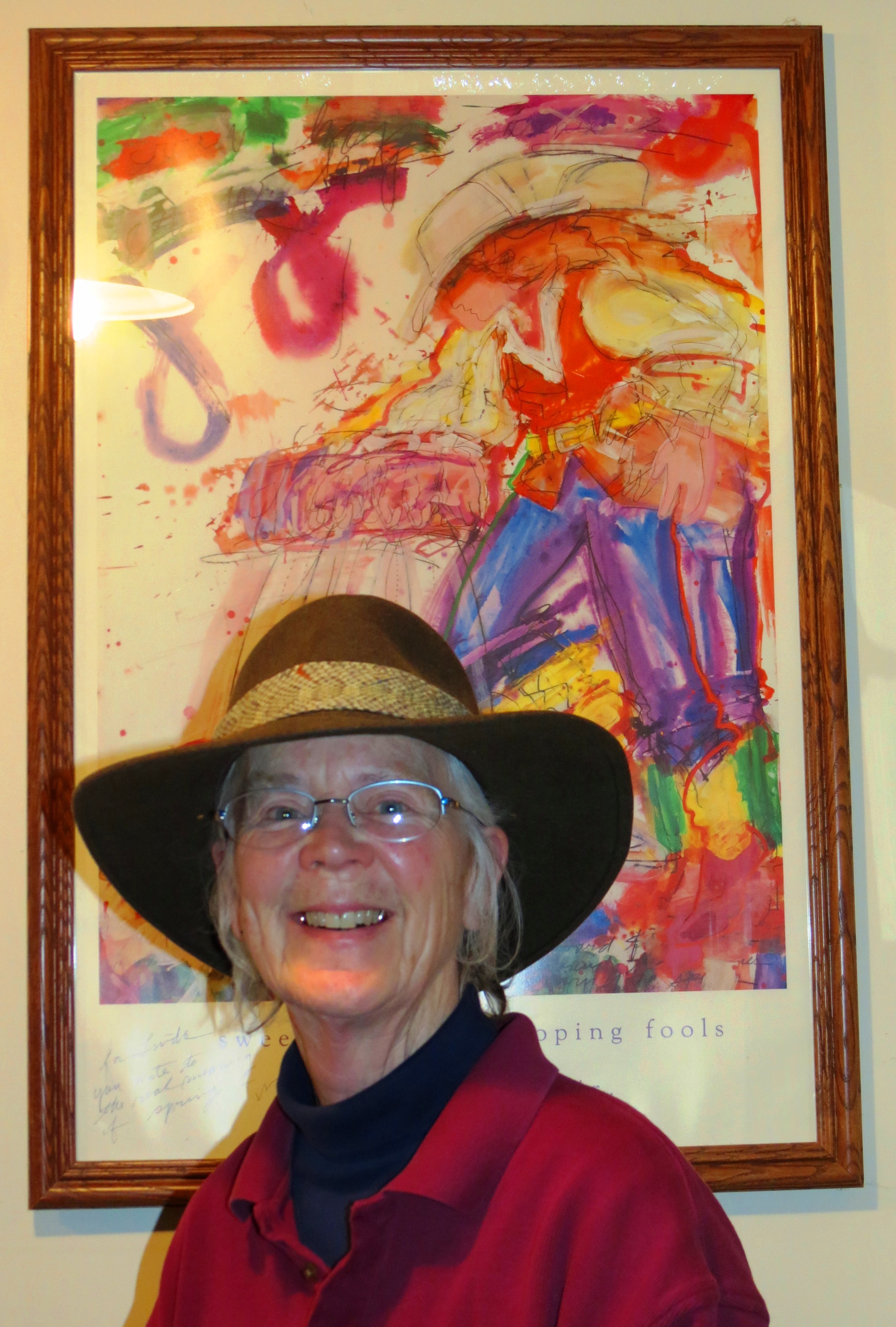 Frequently Asked Questions

This used to be an interactive page to post a question or comment, but our website platform was changed and that feature is no longer working.
Please scroll down (links are no longer working, either-- sorry!) to read questions and answers on a variety of topics.

You may send your own questions to Linda using the link in the left-hand column of this web page to send her an e-mail. Keep scrolling down to find the link.


What's Here?

Scroll on down to find the topic that interests you, and read the questions and answers.



Public comments.

Question on a topic not covered below.

Questions about Linda's personal life.

Questions about Linda's books and writing.
Learn about Linda's TWO new books published September, 2017.

Questions about Linda's poetry.
All three of these short answers have links-- to other spots on this website-- where longer blogs or essays explore the question in greater detail.

How can Linda help me with my writing?

Questions about writing retreats.

Questions from students.

Questions about Linda's ranch.
______________________________________________________________________________________
Leave a Comment for Linda
Remember that any comment left here will be available for public consumption so flavor it accordingly.
Linda may post a reply or she may merely read it, smile, and then delete your comment, so check back in a few days.
If you prefer to send a private message to Linda, use the e-mail link in the left-hand column.
###
Comment: Linda, I am enjoying Gathering from the Grassland from page 1. It will keep me company day by day. Thanks for the enchantment your words offer! --- Kathryn T.
###
QUESTION: Why did you write "a peaceful woman explains why she carries a gun?" was there something that actually happened in your childhood life or was it just a fairwarning?
LINDA'S REPLY: Thanks for your question, but I have to suggest that you read the essay carefully again. Like most competent essayists, I make it a point to answer specific questions: who, what, why, when, and where. I believe you will find the "why" of the essay in my words.
You can read more about this particular essay-- which appears in my book Land Circle and in some college texts-- on this webpage under the topics Questions about Linda's books and writing and Questions from students.
###
QUESTION: How much is a Walter Piehl, Jr. painting autograph and sign with the little brother to go with it.
LINDA'S REPLY: Ah-- you noticed the gorgeous poster behind me in the photo above. You'll have to contact Walter Piehl, Jr. at his website http://walterpiehl.com for information about his work.
###
QUESTION: Linda - I don't know where else to go to ask this question, and since you knew Rose Mary Goodson, I'm hoping you can point me in the right direction. I'm looking for a copy of her antique wash machine sketch. It has 5 wash machines on the sketch. Any idea where I can shop?!
LINDA'S REPLY: RoseMary Goodson died in 2012 and her family is apparently no longer managing her website or selling her work. I think you're going to have to search online—I found a lot of posts listing RoseMary Goodson prints for sale at places like eBay and other individual websites for vintage dealers when I Googled "Rose Mary Goodson prints," but I didn't click on any of the links so maybe they are outdated. Good luck with your quest.
###
COMMENT: Linda Hasselstrom's poems are like perfect prayers: profound, peaceful, each of them a blessing. As we read her poetry, giving thanks for this abundance of blessings, we come to realize that her poems are not like prayers; rather, her every poem is a prayer. She shows us in poetry what Mozart showed us in his Exsultate, jubilate: The focus of prayer is the sacred or divine, and the language of prayer is piety commingled with joy.
--Francis Baumli
###
Note: The following comment and reply refer to Linda's essay "Let There Be Less Light" which appeared in the March/April 2010 issue of South Dakota Magazine, illustrated with gorgeous night-time photos by Greg Latza.
COMMENT: Linda, I read your article in the South Dakota magazine on light pollution. Excellent! I am a member of the IDA [International Dark-Sky Association] and put together a primer on this subject which I gave to the county commissioners for Lawrence, Mead and Pennington counties [counties in the northern and central Black Hills of SD]. This was four years ago but never heard anything from any of them. Didn't really expect to but hoped it might get them thinking. I also gave information to the P&Z in Spearfish, SD, and it was used in one of their new developments. If we get 10% thinking, we might change things in time. Thank you again for an excellent article. The SD dark skies are awesome and are a resource that is not being used by our tourism board. Later, Tim

LINDA'S REPLY: Hello, Tim. Thank you so much for your note. If you'll send your email address, I'll send you a digital copy of the article which you can pass along to like-minded people who might use it to bring discussion of this idea around again. I've already heard from folks in Hot Springs, Deadwood, Lead, and Sioux Falls (in SD), and Kansas, besides your note. The more of us who speak up, the better this can be. A lot of people simply aren't aware of the effect their lights have, or that there are alternative forms of lighting.
Here's a quote I love--
"Ralph Waldo Emerson once asked what we would do if the stars only came out once every thousand years. No one would sleep that night, of course. The world would become religious overnight. We would be ecstatic, delirious, made rapturous by the glory of God. Instead the stars come out every night, and we watch television."
From a commencement address by Paul Hawken to the Class of 2009, University of Portland, May 3, 2009.
For more information:
South Dakota Magazine website
Greg Latza Photography website
International Dark-Sky Association website
###
COMMENT: I just wanted to let you know how much I enjoyed "Leaning Into the Wind". I moved to Kentucky from Montana some 10 years ago when I retired, but grew up neighbors to one of the book contributors in Kirby, MT and knew, or knew of, several of the other contributors. It was a way of life I will never forget and that part of the country will always be "home".
-- Sharon Michael

LINDA'S REPLY: Thank you so much for that comment, Sharon. Even on days when other things aren't going well, we three editors (Nancy Curtis, Gaydell Collier and I) are proud and happy to have been able to collect the writing in LEANING and the other two Wind Anthologies. I consider getting the writings by those western women into the world to be one of the best jobs I've ever done. I'm glad you enjoyed the book.

For more information:

See the Wind Anthologies page on this website for information about the books Leaning Into the Wind, Woven on the Wind and Crazy Woman Creek.
# # #
Have a question in a topic not covered below?
Q: How can I contact Linda?
Send me an e-mail using this link here or in the left-hand column of this website, or write to me at the following address:
Send me an email at info@windbreakhouse.com
Linda M. Hasselstrom
PO Box 169
Hermosa SD 57744
###
Q: When will you have the 2020 retreats schedule posted?
The 2019 List of Available Retreat Dates is now posted on the Writing Retreats page, and we should have the list of 2020 dates posted soon.
The list of available dates changes often so check it just before you apply.
Because I live at Windbreak House full-time, just a quarter-mile from the retreat residence, I am willing and able to host retreats all year. Remember that bad weather in the winter months might delay your travel plans at the last minute, so you may want to come in the spring/summer/fall. If you're snowbound from a blizzard or ice storm, we don't charge for the extra day or two you may need to stay until roads clear out.
# # #
Q: Linda: You mention that you will have a "Road Scholar" at one of your retreats. Is this person a scholar of the roadways?? or a "Rhodes Scholar" from Oxford University?? As a writer I get very detailed when it comes to words and correct spelling. Thank You. -- Steve
Road Scholar-- a clever tip of the hat to the Rhodes Foundation Scholarships-- is the name for the programs developed and offered by Elderhostel, Inc., the "not-for-profit world leader in lifelong learning since 1975," which now offers 5,500 educational tours in all 50 states and 150 countries. In 2015, I again was one of a handful of local presenters for the tour called "Mount Rushmore, Black Hills and Badlands: Vanishing Trails" (program number 13160). My presentation gave a picture of the ranching culture of this prairie that surrounds the Black Hills by reading some excerpts from my published work, where I've recorded true stories and viewpoints of the men and women who live here. And of course this also gives a ranch woman's perspective, seasoned by what I've learned from my aunt, grandmother and mother.
I didn't hold the Road Scholar classes at the retreat house, we merely blocked them off the "list of available retreat dates" so that we remembered to schedule retreats around those Friday mornings when I was speaking (at a hotel meeting room in Keystone) and therefore wasn't available at the retreat.
For more information:
See the page on this website Where in the World Is Linda M. Hasselstrom? for information about my talks, workshops, and readings.
# # #
Q: Do you use Facebook or Twitter?
I don't tweet, but I have set up a Facebook page to post photos, links and short-lived stories that don't have a place here on my website.
www.Facebook.com/WindbreakHouse

I have also set up a WordPress blog page that allows you to subscribe and receive the blog via email-- photos and all.
______________________________________________________________________________________
Have questions about Linda's personal life?
Q: Where in South Dakota did you grow up, and what year did you graduate from the University of South Dakota?
My mother and I came to South Dakota from Texas in the summer of 1948, when I turned five years old.
I stayed with my Grandmother Cora (my mother's mother) at the ranch near Edgemont while Mother went to Rapid City to find a house (at 818 Fifth Street) and a job as a stenographer with the law firm Whiting, Wilson and Lynn. That fall, I went to first grade at Jefferson School in Rapid City. Since my mother worked, I spent summers with my grandmother at the ranch; my mother usually visited on weekends.
We lived in that house until she married John Hasselstrom, and we moved to the ranch south of Hermosa, when I was nine years old. I spent most of my childhood on that ranch. I attended the Hermosa grade school through 8th grade, then went to Rapid City High School (a fifty-mile round trip each day) for the rest of my public school years. (Note: Rapid City High School no longer exists-- Rapid City now has two other public High Schools and the old high school building is used for other purposes.)
I graduated from USD in 1965 with a BA in English and Journalism. I took some graduate courses at USD for one more year, before I moved on to Christian (now Columbia) College in Missouri, where I worked for my MA.
# # #
Q: Do you have pets?
I couldn't have pets when my mother and I lived in Rapid City, so when I moved to the ranch I began adopting the ranch kittens. I tried to adopt the working ranch dogs, but they weren't interested, and my father didn't believe in having "livestock in the house." So I didn't have house pets until I was an adult.
I love cats, and have had one most of my adult life until I moved to the town of Cheyenne, Wyoming in 1992. A cat's natural life involves hunting outside, but in town that's too hard on the neighborhood birds, and too dangerous for the cats themselves, so I chose not to have cats there.
I've had various dogs, including a Scots Terrier, and a total, so far, of six West Highland White Terriers. Through early 2019 I had two Westies, Toby and Cosmo, both adopted-- names and all-- as adults through Westie Rescue Leagues. Cosmo died in February of diabetes complications and Toby, now elderly, is having health problems.
For more information:
See the Dog Stories page on this website for photos, stories, and poems. Cat stories may be found by clicking here.
# # #
Q: My husband and I have had two Westies. One was from a good breeder and one from a puppy mill. Both had terrible allergy problems. We did all we could to help them. Do the westie rescue folks check for allergies during the physical, would they adopt out an allergic dog?
The Westies I've had from rescue organizations were all carefully checked by vets before adoption, and I was told about everything discovered during that screening. One of the requirements of the rescue organizations I used is that you fill out a form showing that you understand how expensive dog ownership can be-- thus the owners are screened as well. So I understood that if I accepted a dog with medical problems I was expected to have them treated.
So I would guess such an organization would adopt out dogs with allergies, but-- assuming the allergies were very evident to the vet at the time of the screening-- the prospective owners would know about them in advance and what the treatment might cost. I've been told that Westies are subject to allergies so this is not uncommon, but there are good and fairly inexpensive treatments for the problems. My dog Cosmo developed allergies that caused itching, which over time became harder to treat and required changes in his diet as well as varios medications.
Good luck and my thanks for considering a rescue dog.
For more information:
My website page of Dog Stories.
# # #
Q: Do you really make a living from your writing?
Probably not in the financial sense, but I don't calculate how much income I make from various sources unless I'm forced to do so. I live frugally and have several additional small sources of income besides the rental of my ranch land and of a house I own. I don't create a budget, I just follow my father's dictum, "Never spend any money" as fully as I can. If I can buy something second hand rather than new, I do. I enjoy cooking-- it's a good time to think about what I'm writing-- so I rarely buy food that is conveniently fast, expensive, and tasteless.
But I'd rather interpret this question another way: writing is a big part of what makes my living worthwhile and challenging. Writing makes me see things I wouldn't notice otherwise, makes me more patient with people because, even if they are completely obnoxious, they may inspire me to write. George used to say, "When Linda's not writing, she's not happy, and when Linda's not happy, NOBODY'S happy." Nothing is wasted on a writer; anything that happens in my life may become material for my writing, and thus become part of furthering my understanding of what the heck I'm doing on this planet. So in that sense I do "make a living" from my writing.
# # #
Q: Who is Linda's first husband?
My first husband was Daniel George Lusk.
# # #
Q: What are your favorite charities?
Heifer International: I love the idea of giving people animals from which they can find ways to improve their lives. Every year I choose a different batch of animals. Several years I've given batches of bees in honor of my friend Margaret, for example. [See the story "Beekeeper" in my book Feels Like Far.]
I also regularly give to, and buy recycled goods from, the local Salvation Army, Cornerstone Rescue Mission, Goodwill, and Club for Boys Thrift Stores which fund various local projects.
My favorite kind of giving, though, is anonymous and personal: finding ways to offer help that may not be obvious, may not involve money, and will remain my secret.
For more information:
Heifer International website
or call 1-800-698-1692 to subscribe to their uplifting magazine World Ark.
# # #
______________________________________________________________________________________
Have a question about Linda's books and writing?
Q: Did I hear that you had a new book published recently?
I had TWO new books, both published in late 2017.
Dakota: Bones, Grass, Sky -- Collected and New Poems contains the text of Dakota Bones plus 50 new poems and new material (new preface, notes about the poems, an updated author bio).
Read some behind-the-scenes details about this book: comments and reviews, notes about content, information on the book cover photos, table of contents, and more. Click here to read the "All About the Book" webpage for Dakota: Bones, Grass, Sky.

Gathering from the Grassland: A Plains Journal is a nonfiction journal in which I observe the wildlife and environment; study family journals to try to understand my parents and other ancestors; and plan for the future of my family ranch.
Read some behind-the-scenes details about this book: Q&A about the book, notes about content, readers' comments, and more. Click here to go to Gathering from the Grassland webpage.
# # #
Q: Hi Linda. Where can I read your story titled "Beauty" (Dakota Arts Quarterly, Summer 1981)? I read about it in "Rooted: Seven Midwest Writers of Place" and have been trying to find it online. I love the part of how you are 'testing the air, wondering whether to glide away or strike'. --- Tehmina
Hello Tehmina. You can find a long version of the story about my horse "Beauty" in my book Going Over East. See the chapter "Third Gate: Shade for the Prancing Horse." I have never posted the essay online, so if you find it please let me know. I enjoy that you remember the line "testing the air, wondering whether to glide away or strike" as being about me, when it is describing a small rattlesnake. Or perhaps I'm misunderstanding your wording.
Going Over East: Reflections of a Woman Rancher (Fulcrum Publishing, 1987; paperback edition 1993; new paperback edition 2001, with new cover and an epilogue that tells of the changes to the land and Linda's life since this book was first published.) Click here to go to the Going Over East webpage to read more about the book.
Reply from Tehmina: Hi Linda, thank you for letting me know where I can find "Beauty". I live in Pakistan so don't have access to your books, but will try to request a copy. As for mistaking you for the rattlesnake, I'm embarrassed and also amused - I haven't read "Beauty" myself, I just read about it in the Google book "Rooted: Seven Midwest Writers of Place". This is the passage about "Beauty":

The coyotes and rattlesnake complete the transformation of the narrator who, through harsh experience in ranching and marriage, is changed from a sentimental child sneaking cake to her dad's horses into a woman of the world "testing the air, wondering whether to glide away or strike."
Sorry for misunderstanding and thank you for the clarification!
# # #
Q: What's the best way to buy Linda's book, The Wheel of the Year?
If you would like to purchase an autographed copy from me, please send a check or money order for $27 to:
Linda M. Hasselstrom
PO Box 169
Hermosa SD 57744
Let me know if you would like me to personalize a message along with my signature.
The $27 covers the book ($22.95) plus $4 for media mail shipping & handling within the USA and any applicable sales tax.
# # #
Q: I just finished reading Feels Like Far for the second time. In it you mention a book about planting that your friend Margaret wrote. Was that book published, and is it available for purchase? It's name? I live on a small ranch in northern NM and am always trying to grow things in very poor soil. I do compost and work at improving the soil, but could use all helpful suggestions and reading.
Yes, Margaret did publish her book, and though it was published in 1992, I think the book is still very valid and helpful-- chapters include Water Collection Systems (such as contoured hillsides, saucers and soil dams, snow fence), Weed Control (discusses cultivation, chemicals, and many kinds of mulches including magazines, old carpet, and stones), Boosting Tree Survival Rate (information about watering methods, commercial products), and a chapter listing Tough Species of trees and shrubs for the Great Plains.
Growing Trees on the Great Plains by Margaret Brazell
published 1992 by Fulcrum Publishing, Golden CO
ISBN: 1-55591-096-3 --- paperback, 159 pages, with illustrations, bibliographical information, and index
The book is out of print, but no doubt you can find used copies online, and possibly you can get the book through inter-library loan. I have a few new copies of the book left which I sell for the cover price of $14.95 plus $4 media mail shipping. If you're interested, send me an email at info@windbreakhouse.com and we can work out details on whether you'd prefer priority or media mail, your mailing address, and how to send the check to me. (Alas, the copies I have are not autographed by Margaret.) Best wishes for your gardening success!
# # #
Q: When was your Essay "A Peaceful Woman Explains Why She Carries A Gun," written? And where? I want to know a little more about the time period that the story was written so that I can understand what was going on in that time period.
A short version of my essay "Why One Peaceful Woman Carries a Pistol" was first published by High Country News in the December 31, 1990 issue. My response to various readers was published in the February 25, 1991 issue of that magazine. Utne Reader magazine reprinted the essay in its May/June edition; I was interviewed by Faith Daniels on NBC radio's "A Closer Look." Various reprints followed, in newspapers and magazines, along with interviews about the subject. The essay was then published in my book Land Circle: Writings Collected from the Land, Fulcrum Publishing, 1991. More recently, it has been used in college textbooks and in testing material.
The essay was written on my ranch in South Dakota where I am now living. (See my Biography on this website for information about my years on and off the ranch).
I would say that the time period in which I wrote the essay [late 1980s through 1990] was considerably safer, with much less news about violence committed with firearms, than today. At the same time, we have had many more instances of irresponsible violence committed by people with guns, so there seems to be more fear among people who don't normally use guns. And it seems to me a lot of the debates are too simplistic to be sensible: Guns bad; No guns good. The problem is considerably more complex.
I considered my self-protection options for years as I traveled around the Great Plains, working as a teacher in various schools. I know that I worked on the essay for several years before its first publication, and discussed the implications with women and men friends, both armed and pacifistic. In the 1960s, I marched against the VietNam war; I do not hunt animals for meat since I have, for most of my life, lived where I could raise my own meat [cattle, chickens, hogs].
Though I have written and published hundreds of poems and essays about many other topics much closer to my heart, this essay remains the best-known of my writings. In some ways I'm sorry about that. I hope that it has encouraged people, particularly women, to consider how they might defend themselves from violence and to take reasoned, careful action to be safe in the way they have chosen. As I suggested in the original essay, people have many options for self-protection besides carrying a weapon.
When the essay has been reprinted, besides having its title changed, it has sometimes been excerpted, and I have no way of knowing what might have been left out which may have subtly changed my meaning. Please read what I consider the full and final version in my book Land Circle: Writings Collected from the Land.
For more information:
Read more about this essay on the Land Circle "All About the Book" page of this website.
See the Q & A about this essay below, on this page, under the heading Questions from Students.
# # #
Q: I have a great short story that's in one of my office files called "The Price of Bullets". It's one of yours, isn't it? Can it be found in one of your books? Thank you.
Thank you for remembering that piece-- since you refer to it by that title, you must be one of the people who read it before it was in print. I know I used it in classes in Nebraska. And it was very effective with students, especially since they didn't know that the speaker was female until they were told. The essay, with some additions at the beginning and end, is now "Reckoning the Cost of a Dead Steer," pp. 45-55 in my book Feels Like Far.
# # #
Q: Do you get grants to support your writing, or your retreats at Windbreak House?
The South Dakota Arts Council funded at least one special issue of my arts magazine Sunday Clothes (published in the 1970s). And I received a National Endowment for the Arts fellowship for poetry in 1984. I used the money to take time from other work so that I could concentrate on writing. I think that is the purpose of artist development grants from the federal and state arts organizations. I had harsh words for a former professor who used grant money to remodel his bathroom.
But once I began publishing, I decided I should be able to support myself and my work without taxpayers' money. Such grants, I think, should go to beginning artists and to organizations that need a little help to establish themselves. I don't make enough money to even reach middle class, so I teach enough to pay for time to concentrate on my own writing. I'd be embarrassed to apply for an artist development grant at age 66 after being a published writer for 25 years.
So far Windbreak House Retreats has been able to pay its own way, because it operates with extreme frugality. I might some day apply for grants to help writers attend a retreat. Still, most writers are eligible to apply for individual development grants from their own state arts councils.
If a writer has applied for a retreat at Windbreak House and been accepted, I'm happy to write a recommendation to the relevant granting body.
# # #
Q: When Linda is bored does she ever start to think about writing a book?
I'm never bored. If I'm not working I like to read, take walks with the dogs, cook, spend time in my gardens, and camp out in the woods away from anything with a motor on it, like the "July" part of my book Windbreak. Often when I'm reading or doing other things, I'll think of something about a piece I'm writing, or get a new idea, so I consider that I'm working at writing-- collecting ideas and observations-- all the time, even when asleep (since I sometimes dream ideas.)
For more information:
See my answer above about what I'm working on now that Dirt Songs has been published.
# # #
Q: You spend a lot of time helping and teaching others about writing. Are you still a writer?
The last time someone asked that question, I noted that a lot of years had passed since the publication of Between Grass & Sky in 2002 and I had not published a new book in some time. My latest non-fiction book, No Place Like Home, was published in 2009 by University of Nevada Press, and my most-recent book of poetry, co-authored with Twyla M. Hansen, Dirt Songs: A Plains Duet, was published in 2011 by The Backwaters Press. So again it's been a few years since I had a book come out.
Yes, I'm still a writer. This is simply the way life is for most writers these days. The delay between books is not just the economy, though that plays a part. Presses are more cautious, and there's always more competition for the publication dollar.
But this is also a good illustration of why a writer has to be persistent, and not worry about perception. I'm writing or thinking about writing at least 12 hours a day, but my book publications may not show it. I regularly have essays in publications such as South Dakota Magazine or the syndicated "Writers on the Range" for High Country News, and I post a fair number of essays and blogs on this website.
Most products are made and priced by the producer. If the "consumer" wants it, he or she simply pays that price, which reflects the production costs plus some profit. But in order to sell a cow, the producer (rancher) has to put it on the open market and depend upon what is offered by buyers that day-- which may be less than the price of raising that cow.
Writing is like ranching. In order to sell an essay or poem or book, the writer sends it to one or several potential markets, publishers of magazines or books. The writer waits and waits and waits while the publisher asks various readers (usually busy writers) to decide if it's worthy of publication. Then the writer revises it if that's the condition of publication, or submits it elsewhere and waits again for a decision. The writer then has to accept what the market is willing to pay, even if it doesn't cover the actual time and expense involved, or the writer has to load up the manuscript and haul it back home unsold.
So a writer may be "producing" reams of excellent writing, be busy and engaged in thinking and research, and still not be able to point to published pages or volumes.
Every morning when I get up, I work FIRST, before my shower, before breakfast (though usually not without coffee), on a couple of poems. I'm a writer, and that means I keep right on writing and I encourage other writers to do the same. If your work does not get into print and you want a response from others about it, figure out ways to get that: hand it to friends, send it in letters, publish it yourself, read it to the local writers' group. But keep writing.
# # #
Q: Do you have a favorite among the books you've written? A least favorite?
My favorite is Windbreak because it was first, and because it is personal, and a journal record of my life just as I'd gotten organized and become very very happy-- before my husband George died and I had to learn to live all over again.
My least favorite? I am pleased and satisfied with all of my books in their finished form, though the actual writing process was easier for some than for others.
I think Feels Like Far has some excellent writing in it-- some of my best. But it was difficult to write because of the subject matter; I wrote and revised some scenes hundreds of times to try to present the absolute truth about what happened. And it was torture in the editing phase because the editor didn't understand-- didn't have the least glimmer of understanding-- of what the book was really about, and kept offering suggestions that reflected his ignorance, like "take out the women." Read more about the writing of this book on the Feels Like Far page.
A runner-up might be Roadside History of SD. For an essay about my feelings on writing this book, click here.
# # #
Q: Are your books really true?
They are as true as I can make them. I try to tell exactly what happened as well as I can remember it. If someone else was there, I ask that person how accurately I have remembered-- and sometimes they see the scene differently. When I'm not sure, I try to insert a phrase like, "I believe that..." or "This is how I remember it..."
For more information:
Click here for my archived Home Page essay on truth in writing non-fiction.
Click here to read on this website some Q&A about what events were changed-- and why-- in my book Windbreak.
# # #
Q: How did you get started writing?
At nine years old, I moved to the ranch because of my mother's marriage, and almost immediately started taking notes on things I saw in the pastures and wanted to remember: the way an antelope stamped his feet and snorted, or how a hawk flew over us.
I started thinking about publishing in a high school creative writing class, which I dropped after a couple of weeks. But it was the spark, and an English teacher encouraged it, showed me how to submit work to Pasque Petals, the South Dakota poetry magazine. I submitted under several pseudonyms ("Scott Lance") but it was great to see my writing in print.
# # #
______________________________________________________________________________________
Have a questions about Linda's poetry?
Q: Hello Linda. I live in Greece and much love your beautiful poem about the death of Tom Blasingame. I edit a small on-line, non-subscription newsletter for our village and ask your permission to re-post your poem, to be enjoyed by our readership?
Hello-- Yes, you may use the poem "Death of the Last Cowhand" in your newsletter as long as you add that it was published in my book Bitter Creek Junction (published in 2000 by High Plains Press). And thanks for asking!
I'd also love to see a copy of the newsletter via email-- I'd like to mention it on my Facebook page and website, to illustrate the wide appeal of that poem!
The poem may be found on the Bar-D Ranch Cowboy Poetry website, at http://www.cowboypoetry.com/lindahasselstrom.htm#Cowhand. Below the poem you'll find a story of what happened when I performed the poem at the National Cowboy Poetry Gathering in Elko, Nevada, as well as a painting of Tom Blasingame by Texas artist JoNell Richardson.
# # #
Q: Your poetry is about the west, but do you consider yourself to be a "Cowboy Poet"?
A few years ago, I would have said "Definitely not," since my poetry rarely occurs in iambic pentameter or rhymes.
Today, I'd say, "Yes, but I do not usually write in traditional cowboy poetry form." My poetry, like that of most of the best traditional cowboy poets, is about the daily working life of the rancher and cowboy, the people whose work helping to preserve America's once-vast grasslands by raising cattle here.
For more information:
For the rest of the story about whether I'm a Cowboy Poet click here to read my blog posting for March, 2010 on this website.
Cowboy Poetry website
Cowboy Poetry website page where I am featured.
You can read a sampling of my poetry ("Hands," "Keeping and Eye Out" and "Rancher Roulette").
# # #
Q: You were recently a performer at the National Cowboy Poetry Gathering. I'm curious, are modern cowboy poets still largely ranchers and people who make a living from the land? Or, given the shrinking population of agrarians, are there more converts from the urban or suburban life? It does seem like most of the people writing about the West and the Cowboy life these days are all living in the suburbs. But maybe that isn't the case with poetry.
Tonya Morton (Windbreak House Retreat participant, 2006)
An excellent question. There's a strict selection process for the National Cowboy Poetry Gathering, so most of the performers are people who really do make a living from the land because that's one of the requirements. But the Western Folklife Center, sponsor of the CPG, is flexible as well-- whereas most participants used to be strictly from the west, we've now discovered there are cowboys in Florida, for example, and some of them come to perform. Moreover, the folklife experts have created links with agrarian grassland peoples all over the world, so each year features cowboys from other countries-- Argentina, Ireland, Australia, and this year was Hungary.
For more information:
For the rest of the story about cowboys, cattlewomen and their groupies at the National Cowboy Poetry Gathering, see Linda's February, 2011 posting titled I See By Your Outfit That You're NOT a Cowboy on the Blog section of this website.
# # #
Q: You speak of "performing" when reading your art. I really disliked this word being used this way at first. "Performance"?! That makes it sound cheap. Like "performance art." . . . But just a few days ago it came to me that when Homer was singing, or chanting, or merely speaking (we can't be sure) his great epics, to the accompaniment of a lyre, it would only be appropriate to call that, not a "reading," but a "performance." What is your reason for using the term "performance"?
-- Francis B.
"Performance" is the term used at The National Cowboy Poetry Gathering in Elko, where I have had the honor to perform many times. And what goes on at the Gathering is indeed a performance, and I heartily endorse it.
I agree: we don't know how Homer presented his work, but he certainly was using that lyre, making his voice melodious if he didn't actually sing, and increasing the drama by the use of pauses and music. So I agree, his presentations could best be termed "performances."
So when one of the performers at the Cowboy Poetry Gathering picks up his guitar and strums a few notes while he starts reciting a poem or telling a story, he is in very ancient company indeed! Homer would probably fit right in at the Gathering-- except we'd have to get him some boots instead of those sandals, and a cowboy hat instead of that wreath of laurel.

For more information:
For the rest of Linda's description of what makes a good poetry performance and how she learned to perform, click here to be taken to The Poetry Page in the Books & More section of this website.
# # #
______________________________________________________________________________________
Will Linda help me with my writing?
Q: Can you read my manuscript and tell me if it's good enough to be published?
First I have to be clear that I can't read your manuscript for free. Sorry. Part of my writing income comes from my Windbreak House Writing Retreats and from the Writing Conversations By eMail that I offer, so you'll need to apply for one of these, or come to one of the workshops I may teach in other places. See "Where in the World is Linda M. Hasselstrom?" on the Books & More Page of this website for a list of my workshops and appearances.
Second, this question is too complex to answer completely in this space, but here's an overview: I might read your manuscript and tell you if-- in my opinion-- it might be publishable.
We can discuss how much good you have done yourself by writing your story, whether it is fiction, nonfiction, or poetry, and celebrate that achievement.
Then we can analyze whether you want to learn all the intricacies of the separate, and difficult, job of submitting it to a series of publishers in an effort to see it in print. We can discuss whether publication might best be achieved by self-publishing, or by submitting it to an independent press, or an academic press, or a larger press, or perhaps even a major national publisher. We can also discuss whether you need an agent, which depends on how much of your work has already been published.
# # #
Q: You have done so much for beginning and emerging writers. I was wondering if you might post a piece or a "how-to" on how to pull together published pieces into a CV or resume of sorts? Or a sample, or something? Any advice or ideas would be helpful! Thank you so much!
I don't have a handout on this because the only situation I could think of where it would be appropriate to send actual copies of published pieces would be if a prospective publisher or employer asked for them.
Your resume should include a list of places where you have been published. The list should be very brief. The most important shows up first: your own books, then collections, then other, less important publications -- and list publication in magazines, for instance, by magazine title only, not the title of your piece and the issue number and date.
Of course you also tailor the resume to the place where you are applying, placing high on the list the work you have done that requires the kind of skills needed in the job you are applying for. And the more recent jobs have the strongest appeal, but again, if your most recent job was babysitting and you are applying as a computer programmer, bury the baby-sitting job lower in the resume.
An exception to this might be if the person for whom you babysat had written or would write a recommendation that discussed how responsible you are (saved the baby's life with your quick thinking, finished the employers accounts while the baby slept)-- then keep that high on the list.
And Google "How to Write a Resume"-- lots of information you can sift through to see what fits you.
# # #
Q: I have a completed manuscript but it needs the grammar cleaned up. Will you do that?
In the course of working with writers at Windbreak House or through Writing Conversations By eMail, I help with grammar as well as other writing errors. But you are describing the job of a hired editor. Several organizations have set professional standards for this work. Search online, at colleges, libraries, and writing groups for more information. You'll need to be precise in describing what you want done, and expect to pay well for the services of a good editor.
See the Online Writing Help page of this website for a sample of the kind of comments I write on manuscripts, both at Windbreak House and in e-mail exchanges through my "Writing Conversations by eMail."
# # #
Do you give college credit if I work with you at your retreat?
Sorry, no. Writing retreats at Windbreak House are not accredited.
At times I have worked for various colleges and universities, but as of 2012 I am not affiliated with any.
# # #
______________________________________________________________________________________
Want to know more about the writing retreats?
Q: Where are the Writing Retreat dates posted so I can sign up this year?
The 2019 List of Available Retreat Dates is now posted here Available Retreat Dates for 2019 on the Writing Retreats page of this website.
The list of available dates changes often so check it just before you apply. And I ask that you select three potential retreat dates to give us some flexibility in scheduling.
Because I live at Windbreak House full-time, just a quarter-mile from the retreat residence, I am willing and able to host retreats all year, but spring and fall are the most popular seasons for demands on my time-- at the retreat and elsewhere.
Remember that bad weather in the winter months might delay your travel plans at the last minute, so you may want to come in the spring, summer, or fall if your schedule isn't as flexible as mine. However, if you're snowbound from a blizzard or ice storm, we don't charge for the extra day you may need to stay until roads clear out. You can hunker down and enjoy some extra writing and reading.
# # #
Q: Are the writing retreats only for women?
To encourage a creative and comfortable atmosphere, I prefer that everyone attending a retreat be able to relax enough to discuss poetry while eating ice cream in the living room at midnight. Traditionally, I've found women are most at ease when they aren't worrying about how they look, i.e., when men are not present, so at first I did limit the retreats to women only.
Now, however, I'm willing to consider all applicants. Though I would never schedule a man and a woman to share a retreat if they didn't already know each other, I'll accept applications from men or mixed-gender small groups who apply to come together. Since 2008, when Homestead House became the Writing Retreat residence, I've had a few men attend retreats, either singly or with a wife or significant other. And applicants who are under 21 may attend with an adult chaperon-- as several have done.
My Writing Conversations By eMail, of course, have no gender or age restrictions.
# # #
Q: Are you tough when you critique writing? I'm kind of intimidated to have a professional read my stuff.
I ask each writer to tell me what she hopes to achieve with her writing, and concentrate on helping her reach that goal: whether it's writing a movie that will star Meryl Streep or completing a family history. My first rule in evaluating someone else's writing is to determine how I might help that person make of her writing what she wants.
I try not to use the words "good" or "bad" to describe writing, since they are so subjective, and such simplistic evaluations. Instead I encourage writers to ask questions in evaluating their own or others' writing. What lines or images provide a clear word picture? Is there anything that seems out of place? What do you like best or least about the writing? Are there any grammatical errors?
Perhaps you have heard stories about writers and teachers using critique sessions to downgrade other writers. This will never happen at Windbreak House.
You may want to read commendations by previous retreat participants on this webpage, to see what others have to say about their experiences at Windbreak House.
# # #
Q: You describe your place as a prairie. Are there trees? I couldn't live in a place without trees.
Because the prairie is arid, trees are rare here. They grow slowly, and are often pruned by the wind or naturally stay low to the ground. Some have grown along creek beds or roads by accident, but most have been planted by settlers and ranchers as windbreaks around buildings.
The house where I live, Windbreak House-- as its name suggests-- is partly sheltered by a grove of trees my husband and I planted in 1981-2 as well as some bushes and trees I've planted since then, mostly juniper, chokecherry, and buffalo berry. Because of the danger of fire, and so that the view wouldn't be obscured, these trees are several hundred feet from the house.
Homestead House, where the retreats are held, is near a natural drainage which means the soil is richer and holds more moisture. The trees surrounding Homestead House are much larger trees-- cottonwoods, juniper, pine-- and those trees are much closer to the house. They block the wind and give substantial shade.
Here's a quote from my book WINDBREAK about the wind and the reason for windbreaks:
"Prairie winds, which blow almost constantly, may vary from gentle breezes to eighty-mile-an-hour, roaring, twisting terrors, accompanied by lightning, hail, and pounding rain-- all in the course of one spring day. In winter, wind piles snowdrifts behind every building, every clump of grass, every pebble. We often say that a wind came all the way from the North Pole and there was nothing in the way to slow it down . . .
"A windbreak is a precious thing. It is a promise in fall, a lifesaver and a place of warmth in winter, a sign of hope in spring, and a place of loveliness in the dry heat of summer. We all need a windbreak."
-- Prologue of WINDBREAK, Barn Owl Books, 1987.
# # #
Q: Do I have to work on writing if I come to a retreat? Or can I just relax and hang out with you?
My business, Windbreak House Retreats, was established to be a writing retreat, not a motel. Writing is my preferred full-time job, and I try to keep prices reasonably low so that writers of modest means can afford to come because their stories are important. I'd love to have the retreat serve as an inspiration to artists of all genres, though I must maintain certain conditions and observe restrictions to comply with state laws and my insurance and liability requirements.
I don't encourage people to "hang out" at Homestead House, because they might fill a spot that might otherwise be used by a legitimate writing student. Or they might relax in such a way that they disturb other writers who are there for a retreat.
If you want to come to the retreat for some other reason than writing-- and I do encourage painters, photographers, musicians and other artists to use the retreat house-- send an application. Explain why and how you want to spend time here. Convince me that you will be a responsible resident, and explain how much of my time you expect to want. We can negotiate a fee based on the number of nights lodging and my time involved.
Homestead House is also potentially available for solitary writing retreats, where a writer spends time alone without daily personal consultation with me. If you're interested, send an application. Fees are based on the number of nights lodging. I'll give preference to people who have already attended a writing retreat since they are familiar with the house and surroundings.
# # #
______________________________________________________________________________________
Questions from Students
Question: Hi Linda, I am writing a research paper on women's equality and I am using your 'A peaceful women...' to help give me ideas to write it. I was wondering if you could directly give me your opinion or anything else along those lines. I'd very much appreciate it! -Lauren P. 11/15/15
Hello Lauren P -- I have not written a great deal about women's equality because, as my assistant remarks, I was too busy living it on the ranch. If you scroll through this ASK LINDA page, you will find more about my essay "Why One Peaceful Woman Carries a Pistol" (in the questions about Linda's books and writing and the questions from students sections), with a link to more on the page devoted to my book LAND CIRCLE, where the full essay was published, and from that you can discern more of my ideas about women's equality, drawing your own conclusions from reading about how I behave. I am also willing to answer specific questions, time permitting.
The fastest way to ask me a question is to send me an email because often there is a lag between when a question or comment is posted here on the ASK LINDA page and when I see it and reply: this website does not notify me of posts so I have to remember to come and look. My email address is info@windbreakhouse.com.
# # #
Q: Hi I am 10 years old and I live in Rapid City. I am writing a report on Linda Hasselstrom and I can't seem to find her exact date of birth. I know she was born in 1943. Can you please tell me her birth date? Thank you, Emma
Hi, Emma. If you look on my Biography Page on this website you'll find a long bio filled with stories and photos but you're correct, I may have forgotten to post my actual date of birth in that bio. You'll find quite a few stories of my childhood there and some old photos of me with my family and other animals. Click here for my Biography on this website.
But there is also a Bare Bones Chronology with a list of dates of importance in my life, and the first date is my birth-- July 14, 1943.
My "adoption birthday," when my mother's new husband, John Hasselstrom, adopted me as his daughter, was August 14, 1952 when I was nine years old. I always called him my father-- not my step-father or adopted father.
If you have other questions you can send me an email directly, which will speed up my answer. info@windbreakhouse.com My best wishes to you for your school project.
# # #
Q: Hi, I have no experience with ranching. I am in college and have chosen to write a research paper on why ranching is essential to our American West. My focus is on how good ranching practices benefit the land. There are many argumetns for and against this belief. My question to you is: What do you feel is the most important reason to keep ranching around, particularly grazing, for the future American West? Thank you for your time.
I'm delighted that you are working on such a serious and important topic, and of course support your viewpoint.
I'll quote a prominent authority on land use, Dr. Gary Paul Nabham, University of Arizona, author of Where Our Food Comes From, Renewing America's Food Traditions, Cultures of Habitat, Enduring Seeds, Gathering the Desert, The Desert Smells Like Rain, and many other books. I took these notes while listening to him speak at the Quivira Coalition meeting in Albuquerque this past November, 2009, so these are not precise quotations, but I spoke with him later to be sure I had the correct interpretation of his words.
1. Ranching keeps large wild ecosystems intact, dynamic, and hererogenous, as well as providing safe food for American consumers. Surveys show that ranchers pay more in taxes to the counties they live in than the county spends to provide services to them. This is not true of settled areas-- cities and subdivisions-- which cost the county more for the services provided to them than they pay in taxes.
2. Working landscapes harbor more wild biodiversity and generate more of nature's services--clean air, water, and wildlife-- than settled landscapes or national or state parks. In the case of more than one-half of endangered species-- mammals, plants, birds-- 80% of their populations are found on private and tribal lands, NOT in national parks. Private ranching land feeds wildlife, keeps the landscape beautiful and open. We should give financial incentives to farmers and ranchers to keep their land in private hands.
3. Grass-fed and grass-finished livestock production (for beef, pigs, chickens and other meat animals), has a smaller carbon footprint than grain-fed feedlot beef or other factory-farmed animals. More carbon is sequestered in perennial grassland, savanna, and woodland than in cornfields or annual forage.
He added this important point: Food security is homeland security.
As for books to read for your major question: look at Gary Nabham's books mentioned above; at the Quivira Coalition website and the information there on the Radical Center. I recommend my own book, No Place Like Home, which addresses this question directly; my book Windbreak has considerable information on how ranching is done, and how ranchers operate, as does Going Over East.
Wendell Berry (Another Turn of the Crank) writes about the importance of local economies and the value of locally produced foods.
Dan Daggett (Beyond the Rangeland Conflict) discusses solutions to land-use issues and how ranchers and environmentalists can cooperate.
I understand your time is limited so if you read only one book, read Pasture Perfect: The Far-Reaching Benefits of Choosing Meat, Eggs, and Dairy Products from Grass-Fed Animals, by Jo Robinson, published by Vashon Island Press and available from www.eatwild.com, the national clearinghouse for accurate information about pasture-based farming.
Thanks for your good question, and I hope your research goes well. I'd be interested in knowing where you are, and for what class you are writing this paper, and seeing the outcome if you care to send it to me-- but that's certainly not necessary. Good luck in your work.
# # #
Q: I am in the fourth grade and have to dress up like you and act like i was in your footsteps. Do you have any siblings? Thanks, -- Klaire K., Rapid City,SD.
Hello Klaire. That sounds like an interesting school project. To learn more about my life, including a bit about when I was in the fourth grade and moved to the ranch, you can read my biography on this website. It has photos of me including one when I was 10 years old, on my first horse, Blaze. There is another photo of me, with my horse Rebel, on the See What You Read page that was taken when I was about 14.
No, I don't have any brothers or sisters. As my bio explains, at the age of nine I started carrying little notebooks and writing in them. Perhaps the lack of a sibling to talk to was one reason I expressed myself in writing. I had close friends in grade school, but our lives began to diverge as we went into high school.
If you have other questions that need to be answered to help you with your school project, send me an e-mail-- use the link in the left-hand column of this website.
# # #
Q: Hello, I'm a student in an English class. The essay "A Peaceful Woman Explains Why She Carries a Gun" is one of several assigned. I'd like to know two things. Why would you travel at night to the store? Granted that's anyone's prerogative but it raised the probability of danger from occurring. Secondly, is this a subtle advocacy for women to purchase guns?
Yes, I go to the store and other places, all the time at night, but I don't always go armed. I pay attention at all times to my surroundings, and try to avoid danger by a variety of methods-- but mostly alertness. Pay attention, whether the danger is a blizzard, a drunk driver, or a bad guy. And as I said in the essay, quoting my large husband, your best defense is your feet: put one in front of the other as fast as possible.
There is not supposed to be anything subtle about my views in that essay. I have no way of knowing how the editors of your particular textbook may have edited-- and thus subtly changed the meaning of-- the essay as you read it in your textbook. Besides changing the title (originally "Why One Peaceful Woman Carries a Pistol"), some editors have removed significant explanations when reprinting the essay. For the full version, see my book Land Circle: Writings Collected from the Land (Fulcrum Publishing, 1991).
The essay is intended to discuss why one peaceful person decided carrying a pistol was a legitimate form of self-protection, and intended to encourage anyone concerned about safety to consider taking handgun or other weapons courses from qualified instructors, learn to handle the weapon of choice competently, and carry it with calm confidence to be used only in emergency. If a person is not comfortable with using a weapon, he or she should investigate other forms of protection or self-defense. I do not believe everyone should be armed. If you are going to carry a weapon, you must be willing to take the responsibility for using it in self-defense-- that is, willing to risk killing someone who is trying to harm you.
For more information:
Read more about this essay on the Land Circle "All About the Book" page of this website.
See the Q & A about this essay above, on this page, under the heading Questions About Linda's Books and Writing.
# # #
______________________________________________________________________________________
What's happening at Linda's ranch?
Q: Hi Linda, May I ask, are you familiar with yellow fruited forms of the buffalo currant, said in old botanical works to be favored over the black-fruited by homesteaders and pioneers for eating and cooking? I am trying to find a source for some good selections or seeds or sprouts to make crosses with and grow for my currant breeding project. I have been contacting botanists in the Platte and Black Hills region on this but nobody knows it but I know it is there. --- Steve
Hi Steve,
I don't remember seeing this on the ranch recently—maybe years and years ago, but I couldn't swear to exactly where. I've passed along your query to Cindy Reed at the Great Plains Native Plant Society (see www.GPNPS.org) in case you haven't been in touch with her and the GPNPS members and contacts. Good luck in your search.
# # #
Q: Do you still run a cow/calf operation?
A cow-calf operation still exists on my ranch, and some of the cows may be descendants of the ones my father and I raised and I wrote about. But the owner of the cows is a neighbor who leases my land.
# # #
Q: Don't cows wreck the environment?
Come to Windbreak House and tour the grasslands and see the answer for yourself. You're welcome no matter what you think of cows either before or after your visit.
Also read the college student's question, above, with my answer-- quoting Gary Nabham-- about the way ranching benefits the surrounding community and the environment.
And read my books, as well as up-to-date information on how cattle grazing can help preserve not only a healthy grasslands, clean air, and open space, but our ability as a nation to feed ourselves rather than depending on food imported from other countries. Beware of uninformed slogan-screamers ("Get cattle off public lands!") who don't live in the West. Intelligent management of grazing species, including cattle, can help the Western prairies maintain the intricate and balanced web of plants that evolved with the help of grazers including antelope, deer, and bison. Check the reading lists in the back of my books for further reading on the subject of cattle and the environment, and read what the people who are active in grasslands management in the West are learning about the benefits of sustainable cattle ranching.
The Quivira Coalition (www.quiviracoalition.org) is a good place to start.
See the answer to this next question as well.
# # #
Q: What wildlife do you see on your ranch?
I'm glad you asked. I don't see all of these birds and animals every day, but I've been keeping a list for twenty years or so-- and remember, cattle have been grazing this land during all that time.
Click here for a complete list of birds and wildlife seen on various parts of my ranch.
That same article has information about how I'm improving bird and wildlife habitat in a pasture that borders Battle Creek, with the help of the Rocky Mountain Bird Observatory (www.rmbo.org).
# # #
Q: Do you allow hunters on your ranch?
A qualified yes. I don't allow hunters of animals such as coyotes or rattlesnakes or plants such as purple prairie coneflower (echinacea). Nor do I allow lazy or destructive hunters who drive everywhere, crushing grass, chasing down prey, and shooting from their vehicles.
I am in favor of hunting species that are not endangered, in order to keep their numbers in balance with the available resources. I'm against trophy hunting; I think (and have enforced this on several friends) you should eat what you shoot. My husband George was a bit distressed to find this included marmot after he uncharacteristically blazed away and killed one on a lovely autumn day. Made a lovely stew with chicken. He was a little less fond of eating the prairie dogs he shot, especially when he got covered with lice while skinning them, but a rule is a rule.
And hunters must ask permission for specific times and places to hunt from the man who leases the land. I'll be happy to provide contact information if you send me an e-mail (use the link in the left-hand column of this website).
# # #
______________________________________________________________________________________